Digital Advertising

Agency
UK-based Meta & Google ads agency that helps business owners, marketers and entrepreneurs take their campaigns to the next level.
Schedule Free Session
What We Do
When it comes to Facebook, Instagram & Google ads, we've got you covered:
Whilst we used to work on many different platforms as an advertising agency, Meta ads and Google ads are now our sole focus.
That level of specialization is rare in our industry and it certainly gives a competitive advantage that allows us to deliver industry leading returns on ad spend.
Where possible, we like to go beyond single Facebook & Google ad campaigns and build comprehensive lead and sales funnels. Having spent millions of pounds (and dollars) on live Facebook & Google ad campaigns we know this hands-on approach is required to consistently deliver outstanding results.
"We know that our digital advertising services are accountable to the ROI they generate and because of that, we leave no stone unturned."
Our Community
Over the past 7 years we have built a community of more than 550,000 people from all over the world.
We take our responsibility to those people very seriously. That's why we consistently create and distribute high quality digital advertising content and premium resources. We also like to engage with our online community as much as possible. We'd love it if you subscribed to Ben's YouTube channel and got involved.
Check Out Ben's YouTube Channel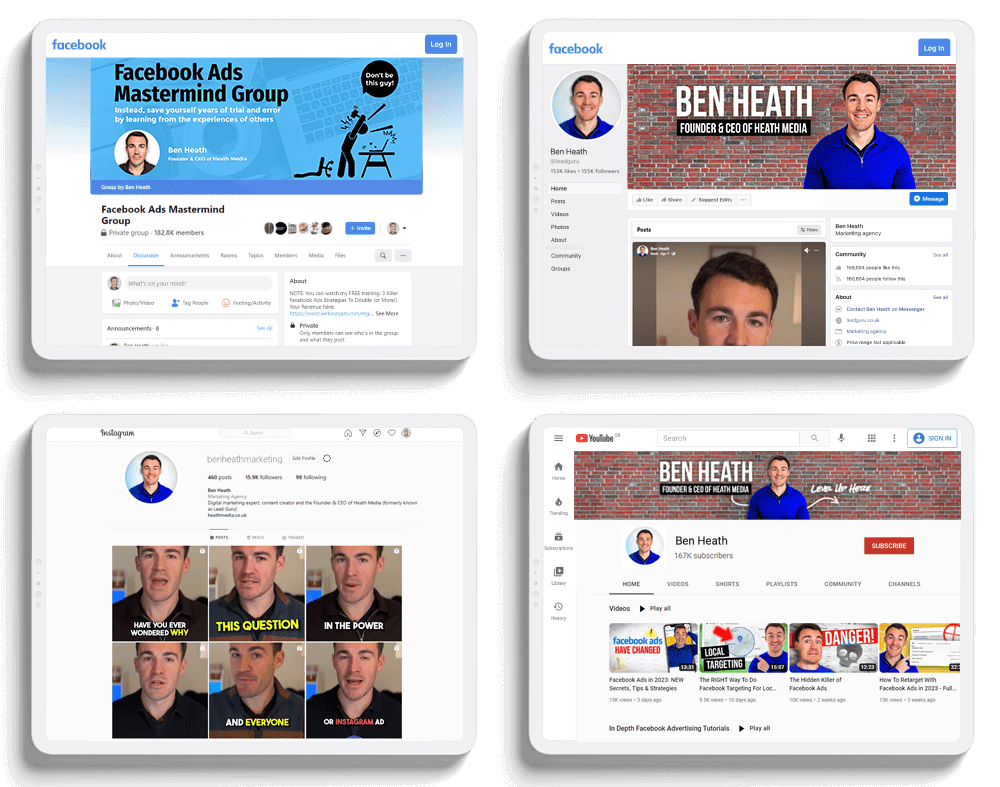 Dynamic creatives are a Facebook ad feature that's been around for a while now

If you've ever set up a Facebook ads campaign or watched YouTube videos about Facebook marketing or even just

Buckle up! I'm about to show you seven powerful Facebook advertising secrets used by top marketers and professionals in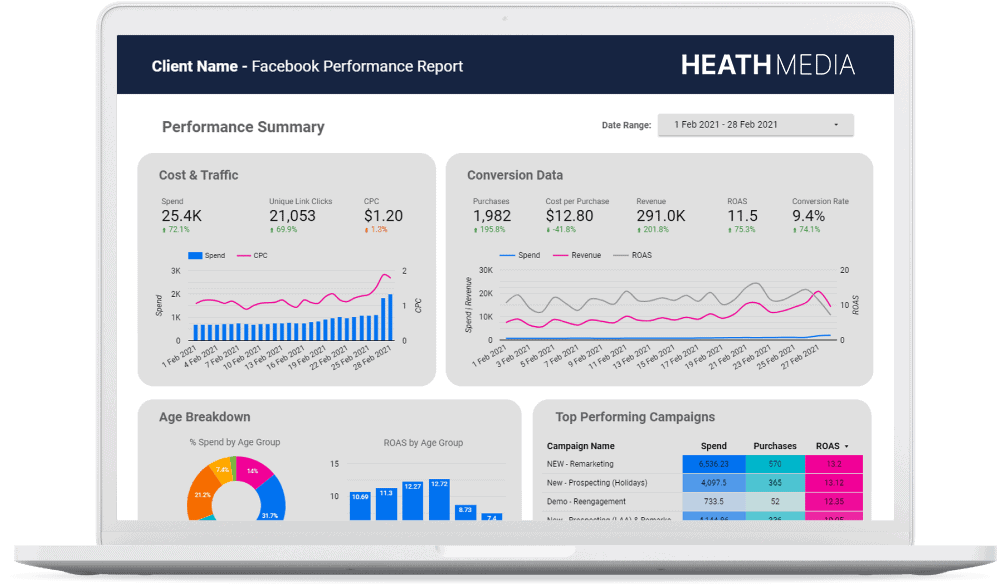 Interested in our done-for-you Digital Advertising services?
Schedule a Free Strategy Session and find out how we can help.
Schedule Free Session