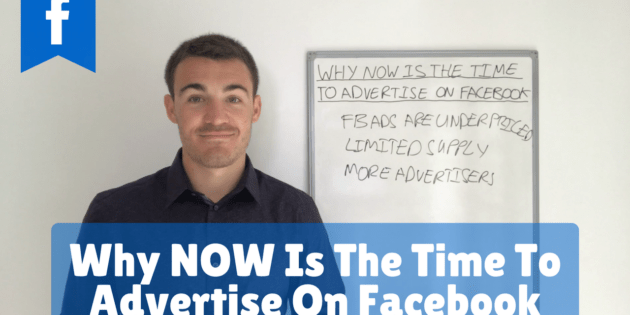 Why Now Is The Best Time To Advertise On Facebook
Why Now Is the Best Time To Advertise On Facebook
Right now in 2017 it's the best possible time to be advertising your business on Facebook.
Facebook's advertising platform is not brand new anymore (in fact it's very sophisticated).
But it isn't a mature platform yet either
That means the majority of businesses that will be advertising in 5-10 years time, haven't started yet.
And all that demand for Facebook advertising real estate is going to substantially increase the cost for all of us in the future.
NOTE: We've also recently created a 5 Part Facebook Ad Template, that you can download right now for free.
This template includes some of the best performing ads we've created for our clients in multiple industries and if you're looking to promote your business on Facebook you'll find it very useful.
To download this free ad template click here: https://heathmedia.co.uk/facebook-ad-template-lp/