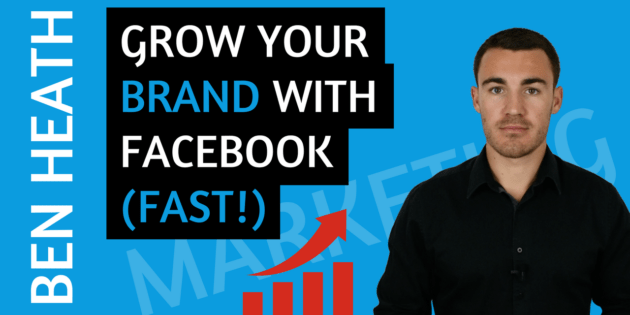 How to Use Facebook Ads to Grow Your Brand (Fast!)
Want to know how to use Facebook ads to grow your brand? Then you'll love this step-by-step this video.
I'll reveal how I used Facebook ads to generate more than 60,000 Facebook page likes and a 9,000 person community outside of Facebook.
And I'll show you the step-by-step process in this video.
Specifically, you'll learn one of my favourite Facebook advertising strategies – the CBR Method.
First, I'll show you how to plan and create epic content (that's appropriate for your industry) and that your target market will share and most importantly remember.
Next, I'll show you how to use Facebook ads to promote your epic content to maximise your brand awareness and move the needle in your business.
Finally, I'll show you how to compound the brand building benefits that successful Facebook advertising can have.
And when you finish watching, leave a comment below the video to let me know what you think… and how you plan on using the CBR Method to grow your brand with Facebook ads.
If you're looking to get more actionable Facebook advertising videos like this one, make sure to subscribe to my YouTube channel right here:
http://www.youtube.com/subscription_center?add_user=UC5Dv8i_vH5M9rB3HOZDCkng